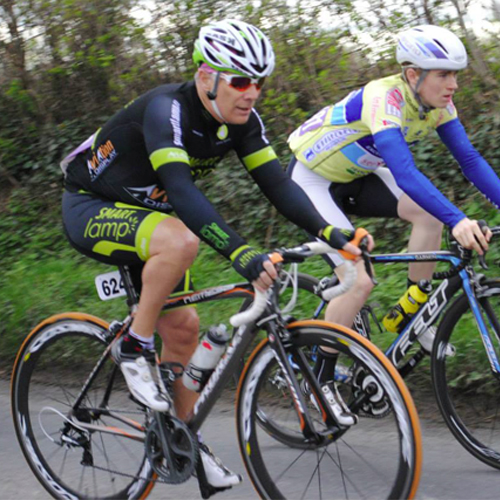 With many experienced fitters from Dublin, as soon as Life-Cycle built Bike Fit Studio, there were many people who wanted to take advantage of the bike fitting setup that we have here in our Dublin Bike Fiting Studio.
One of the first people through the door of Bike Fit Studio was Noel Thompson. Noel had recently bought a new TT bike and he was excited that there was  a bike fitting service so close in Dublin that could offer a full Time Trial Bike Fitting Service.
So Noel came to Bike Fit Studio, and we got underway with a bike fitting specifically for his TT bike. Keep reading to see what Noel had to say about bike fitting at Bike Fit Studio.
---
I  recently had the pleasure to visit the Bikefitstudio in Life-Cycle, Ballyboughal  to have a Retul bike Dimensionamento fitting done. I found this computerised bike fit system to be so efficient and informative and with the knowledge, experience and qualifications in cycling coaching of the fitters I felt extremely confident.
As an old school  rider that has come back in to the sport in recent years the word 'bikefit' was, as far as I was concerned, for other people but having experienced and gone through the process of a Retul bikefit with my TT bike ( which is completely alien to me from cheap nba jerseys a set up point of view) I found massive wholesale nfl jerseys benefits straight away.   I have no doubt that my new bike position certainly credit" helped me win the bronze medal  (Vet) last week in the Leinster TT championship!
I would highly recommend the Retul process for anybody wanting to ensure that they get the best out of themselves as a cyclist and from their bike. The Bikefit Studio is very personable and also very private and with the full attention of at least two qualified fitters Maker and cycling coaches I certainly left the latarniowe studio feeling I was well looked after.
I  would also recommend Nfl that prior to spending your hard earned cash every cyclist should book the Retul Muve bike fit to make wholesale jerseys sure cheap jerseys they purchase the correct bike that suits them.
---
If you're interested in booking with us, see the bottom of the page for details on booking a cheap jerseys bike fitting with us today, or call us on 01 843 3712.