The perfect gift idea for cyclists
Bike Fit Studio Gift Cards are now available from Bike Fit Studio, and this has brought me to writing my first post on our bike fitting blog, and I have taken to writing to it because it is something that I am very proud of, thanks to our web team here.
Not only is Bike Fit Studio a premium Retül Bike Fitting Centre, it also has one of the best in class websites for any bike fitting service worldwide.
Thanks to the web team, you can read the full information on bike fitting here in our Dublin location, follow the step by step process of Retül Bike Fitting, and finally move on to book any of our services from your desktop, tablet, or mobile. Without having to call in, or even call up on the phone – you can pick the day and time that suits you for your bike fitting, and our fully automated system will book you in, and send you the preparatory information for need you before you come in for the best bike fitting we provide in Ireland.
It is not surprising that after launching this Irish bike fitting website, we are now launching the biggest update to our services since launching Bike Fit Studio to provide bike fitting in Ireland.
We have now launched Gift Cards! As easy as booking your bike fitting, you can now buy gift cards and have them delivered straight to your own email inbox, or to the email inbox of the friend/partner/sibling that you love so much you buy them a gift card for the best bike fitting in Ireland.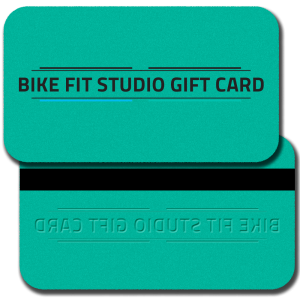 We have added four gift card options in to the new Bike Fit Studio Shop. So you can choose from €50 Gift Cards, €100 Gift Cards, €200 Gift Cards, and the option to buy a Bike Fit Studio Gift Card for any amount.
This means you can buy the perfect gift for a cyclist that is looking to improve their bike position, maximize comfort, optimize performance, and prevent injury while cycling.
Our gift cards can be used against any service that is offered at Bike Fit Studio.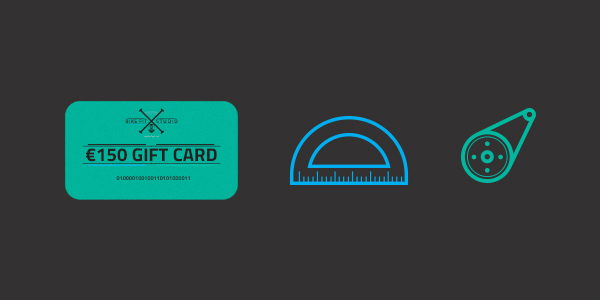 We've also added in Beer Fit Studio. Beer Fit Studio is a new product that allows you to improve your beer buying skills, as it is no good having good bike handling skills, a great bike fit, but not being good at buying beer.
We added Beer Fit Studio as a simple way for you to buy the bike fitters here a round of beers. I see how hard everyone here at Bike Fit Studio works, and in the wider team of Life-Cycle – so if you also appreciate that, and wanted to buy them a round of beers, now you have an easy way to do that.
We're going to run a competition on our Facebook, Twitter, and Google+ giving away Bike Fit Studio Gift Cards, and more free Retül Bike Fits – so follow us on those to be in with a chance to win.
Until then, thanks for reading my first blog – and I hope to see you in here with us doing a bike fit.