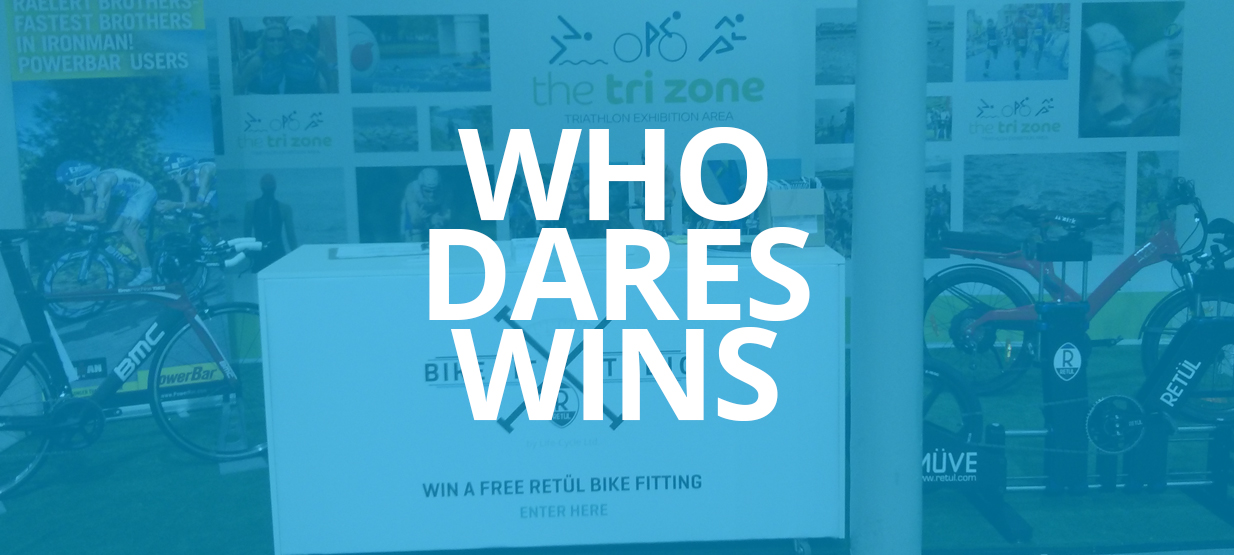 Bike Fit Studio were giving away 2 free sessions for Bike Fittings for Triathletes in Ireland at the Tri-Zone Area at this years Dublin Marathon. We had a very very large number of entries, and we've finally picked our 2 winners.
The Tri-Zone is in its second year at the Dublin Marathon Expo, and it's great to see a lot of marathon runners start to pick up a bike (and a wetsuit) and venture into the world of Triathlon.
This makes us happy to offer 2 free Retül Bike Fitting Sessions to those who were at the Tri-Zone area and are interested in a bike fitting. We would love to see everyone for a bike fitting, unfortunately they can't all be free.
To make it easier to start with, we've given all entrants a €20 voucher to use in case you aren't the bike fitting winner here today. That way it saves you money on what is a great service. Just look at the video below:
Now that you may or may not have watched the video, you will want to find out if you're the lucky winner of the bike fitting we are offering. So below are the two names that have been selected to win:
The first winner is Ben Geraghty, from Dublin.
The second winner is Danny Lane, from Cork.
Congratulations to both of you, we will be in touch to organize bringing you in for your free Retül Bike Fitting at Bike Fit Studio in Dublin.
If you haven't won, we're sorry that you couldn't be picked. This is why we've given you a €20 voucher to make it easier for getting a bike fit with us.
Do keep an eye on our Facebook, Twitter, and Google+ pages as we will have some more exciting giveaways coming up soon.
Thanks for entering!