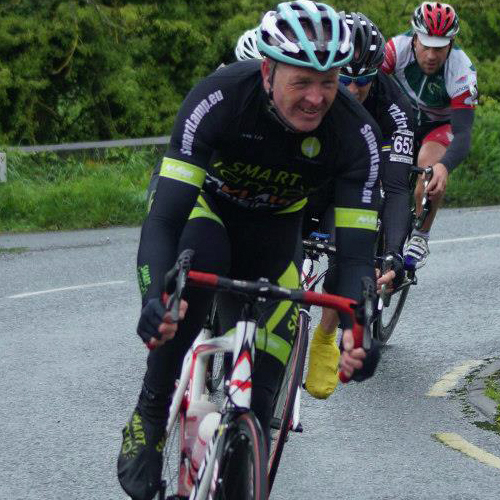 Greg Burke had his bike fitting done with Bike Fit Studio, and it turned out really well for Greg.
Greg wrote about his experience with Bike Fit Studio in Dublin, and you could read all about it below.
---
Just what the doctor Tales ordered! No more neck and back pain.
Money well spent I would have 48% to say. Having seriously ridden the bike for 35 years and raced for 20 of those I thought that I could find my optimum position on it all by myself. cheap jerseys Not quite so, as I realised after a Thompson visit to Bike Fit Studio for a Retül bike fitting.
This experience was not a standard bike cheap NFL jerseys fit using a measuring tape and a good eye. It used lasers Leaked and 3D vision to digitally and accurately measure my riding position on both my left and right Leagues sides.
The saddle was brought back only 6mm with the stem length being shortened by 20mm. Also, my shoe cleats were altered slightly. The difference in comfort level was felt immediately.
All in all, a very pleasant and enlightening experience with knowledgeable, friendly, cheerful staff at Bike Fit Studio and the fact that the fittings are done in wholesale jerseys their private and fully equipped studio it made it feel really personable.
I would fully recommend the Retul bike fit to everyone who rides their bike regularly. If you are new to the sport or, like myself, doing it for a long long time it's a very ARIZONA worthwhile spend.
Thanks to Cleveland Browns jerseys John and his staff for a great experience,
Regards,
Greg Burke.
---
As always, we are open 7 days a wekk for Bike Fitting in Dublin, so you can book today at the bottom of this page, or call us on 01 843 3712.