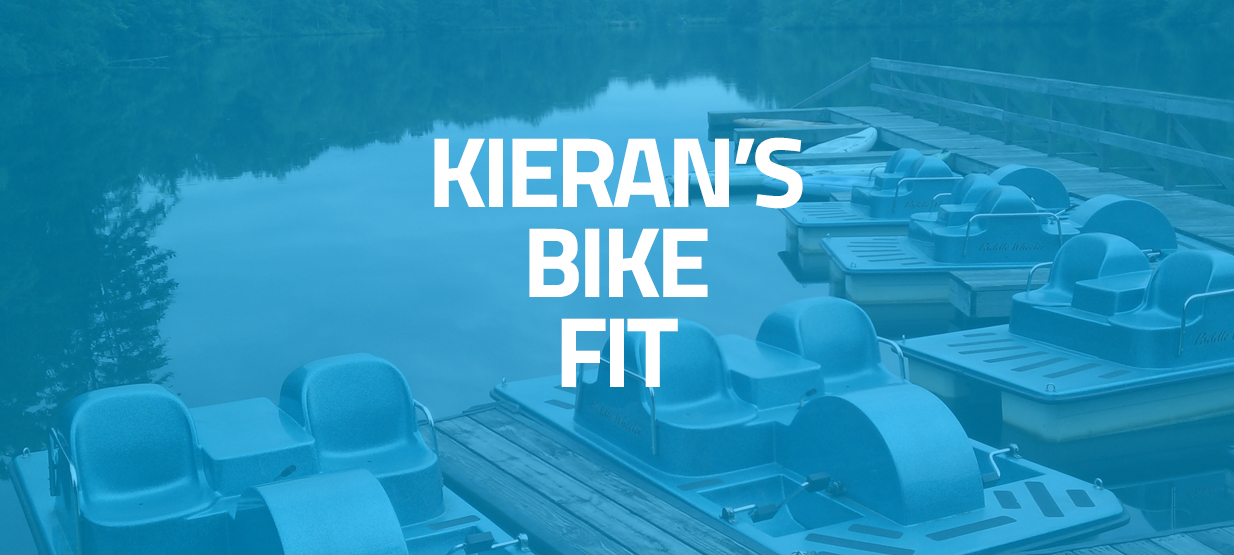 In Bike Fit Studio, we have three exceptional bike fitters, collectively carrying over 50 years of cycling experience that is passed on to every cyclist that has a bike fitting at Bike Fit Studio. One of those bike fitters is James Whelan, and he recently brought his father Kieran in to carry out a bike fitting.
Kieran was so happy that not only did his son finally have a job and stopped borrowing money from him, but that James worked to give him such a good bike fitting. So Kieran wrote about it and here is what he had to say about his bike fitting.
---
Well it's been a month since I had my Retül bike fitting with you at Bike Fit Studio. I wanted to write to let you know how I was getting on.
I was really impressed with very thorough and accurate bike fit you did for me. I've only ever had the 'old' version of a bike fit, and never considered I needed a proper bike fitting. After a talking with John and yourself, I decided I 'take the leap' and put myself in your hands.
The Retül 3d infrared capture technology is very impressive. And 'surprise surprise' Retül's dynamic system showed up some interesting numbers.
I had never seen a photo of myself 'side on' with pedal in the 6 o'clock position and never realised I was sitting too low and was not getting the full leg extension. After some tweaking of the numbers and seat post height, I now have a new saddle height and position. The written bike fit report you compiled of my measurements and angles is quite comprehensive. This will be vital with any new bike purchase in the future.
Now that I've been cycling all around Dublin with my new bike position, I have to say on the whole; the new riding experience has been a good one. It did feel strange at first being that bit higher up. As you know I am a recreational rider and spend anywhere up to 5 hours riding. Initially I was getting little twinges in leg muscles, but this has now gone, I suspect these are muscle groups that I have not been working before. I'm aware too of my new position on the bike through the feel of my hands on the hoods. I don't feel as tired when I get off the bike and I suspect this is because my new position is proving more efficient. I do notice I'm much more aware of my pedalling stroke.
Thank you for your time and enthusiasm. I'm looking forward to may more years of comfortable riding.
My advice for anyone planning on buying a new bike, an investment in the Retül bike fitting must be part of the purchase plan and will ensure you get the right bike for you from the outset.
Regards to all
Kieran
---
Image thanks to: https://www.flickr.com/photos/turbojoe/