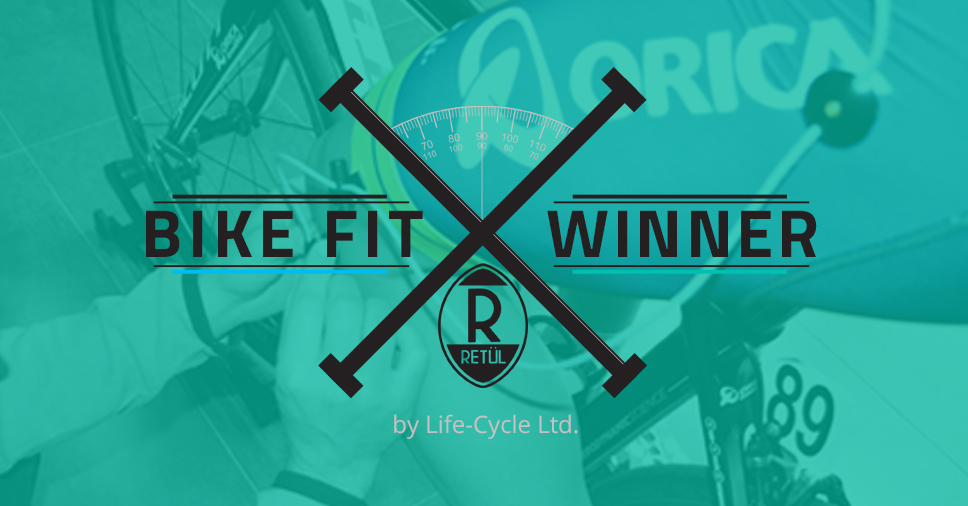 This month, we teamed up with Sticky Bottle, your home for Irish cycling news for a Retül Bike Fit giveaway here at our Dublin based Bike Fit Studio.
We partnered with Sticky Bottle for this competition as a way to bring the opportunity for professional bike fitting to all cyclists in Ireland. While Bike Fitting to the accurate level that Retül provides has been used primarily by professional cycling teams such as Sky Pro Cycling, Team Europcar, and Garmin-Sharp – at Bike Fit Studio we want to have the same facilities for Irish cyclists, that are provided in centers of excellence all over Europe and around the world.
This is our first major giveaway, and we are excited to be bringing this opportunity for bike fitting to everyone. Unfortunately, everyone can't win – but we do have good news for one lucky winner.
The winner of this giveaway is Mark Reilly of Lucan Road Cycling Club.
The response to this giveaway has been huge – bigger than we expected. We didn't realize that so many cyclists had an active interest in Retül Bike Fitting in Ireland. Now that we see there are so many people interested, we are going to begin offering out new giveaways to give you more chances to avail of bike fitting with us here in Dublin.
These competetions will be posted on our Bike Fit Studio Facebook and Bike Fit Studio Twitter so keep an eye on those there.
Congratulations to Mark, and good luck to those who enter in our upcoming giveaways.