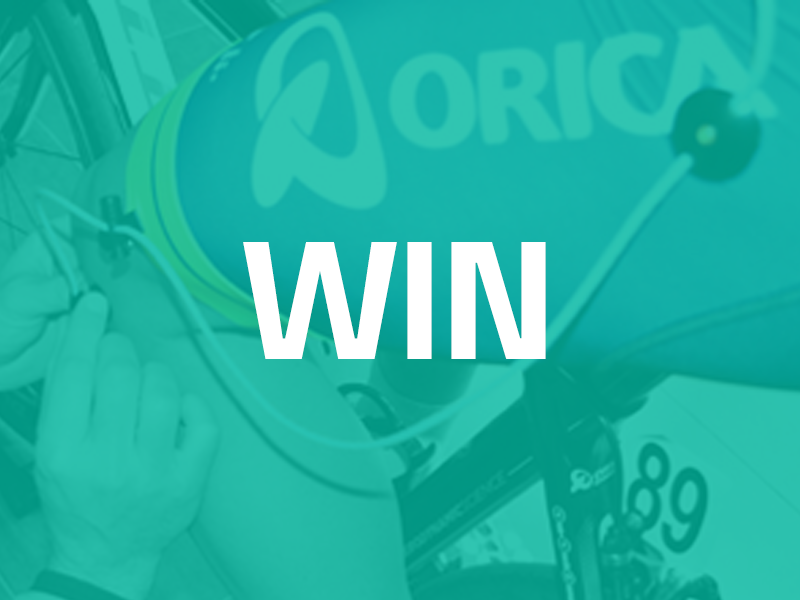 Retül Bike Fitting takes time so that we can get everything right in your bike fitting. It's vastly different to the bike sizing services that many others offer, where they measure you and your angles and suggest a position.
At Bike Fit Studio, we examine multiple aspects of your body geometry, symmetry, and riding style – and we use these to drive what is a highly accurate bike fit using 3D Motion Capture Technology, tracking your lateral movement and vertical movement. In order to do this, it takes time and investment to make it work, so when compared to basic bike fitting and bike sizing, understanding the difference in bike fitting services is important.
So as part of our service, we want to educate all cyclists in Ireland about bike fitting – so we're giving you the chance to enter our competition to win a free Retül Bike Fitting in conjunction with Sticky Bottle.
It's a simple entry and you just have to click the button below to enter.
If you're new to Retül Bike Fitting, then here is some more information on it.
Retül Bike Fitting has lead the way in providing highly accurate bike fitting to cyclists all over the world. At Bike Fit Studio, we have built a purpose fit bike fitting studio, that serves to provide cyclists in Ireland with the best location for Retül bike fitting that excels in accuracy, data led decisions, and the best position for cyclists.
Retül uses a 3D Motion Capture System that records rider movement from a side view, and a head on view. As part of it's technology, Retül Bike Fitting uses infrared technology to gauge the lateral/sideways movement that occurs in your body as a result of your bike position.
This measurement of lateral movement, a key feature of Retül, is key for maximizing comfort and reducing injuries. Most cyclists have imbalances in their physical build, and so by coming to Bike Fit Studio for a Retül Bike Fitting – we can take the imbalances of your body geometry into account and in our bike fitting, we can set you up with the most suitable bike position for your body. Retül Bike Fitting also places nodes on your key body parts and joints, which shows the exact position and angles of your cycling position.
By using both the lateral movement data in tandem with the riders angular position, it allows Bike Fit Studio to find the most aerodynamic, and comfortable position that adapts to your body type so it prevents injury.
If you have any questions, please Contact Bike Fit Studio on 01 843 3712.