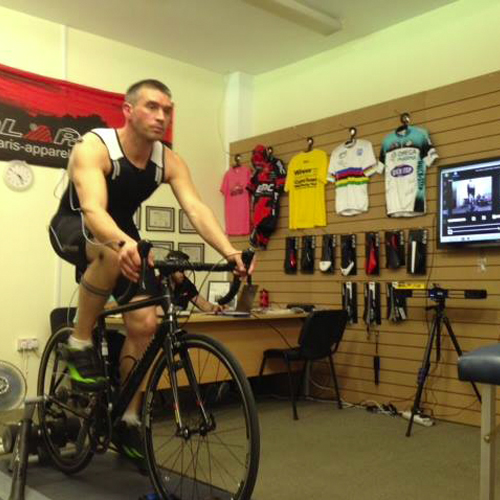 Paul Healy is an avid cyclist who comes from a multi sport background, so the bike fitting benefits him were felt immediately in one of our best bike fitting sessions yet.
Paul wrote about his bike fitting experiences here at Bike Fit Studio in Dublin, and you can read all about it below.
---
I have competed in cycling events and am at present in training for the 180k Ring of Kerry this July and recently I underwent a Retül Professional Bike Fit by Bike Fit Studio. I can honestly say that the difference it has made to cheap nfl jerseys both my comfort on the bike and the ease with which I can maintain my optimal pedal cadence was immediate. I had suffered with shoulder and lower back pain during long cycles which was making each training session very uncomfortable for me.
The Bike Fit Studio team (John, James and Aidan) were easy Nashville to talk to, Fitting very knowledgeable, and with the help of the Retül equipment, they told me exactly where my bike needed adjustments and clearly explain the reasons for each. My bike went through a fair amount of movement even though I had only recently purchased it and undergone a full fitting (in the wholesale mlb jerseys bike shop) showing the precision of the Retul fitting in comparison to a regular measurement fit. When wholesale jerseys I returned home I 1 also had a detailed twelve page report via email waiting for me to review so I could see again where the changes were needed.
Since the bike fitting in Bike Fit Studio I have increased my Thompson PB times on many sections of road and hill wholesale mlb jerseys and my lower back and shoulder pain has completely vanished. I would definitely recommend this Retül Bike Fit service for any cycling enthusiast no matter what your level, you will not be disappointed!
---
If Paul's experiences sound similar to yours, then maybe you could benefit from getting a bike fit with us in our wholesale jerseys bike fit studio in Dublin. If you have any questions, just call us on 01 843 3712. gesucht If you would like to book now, just see the bottom of the page.