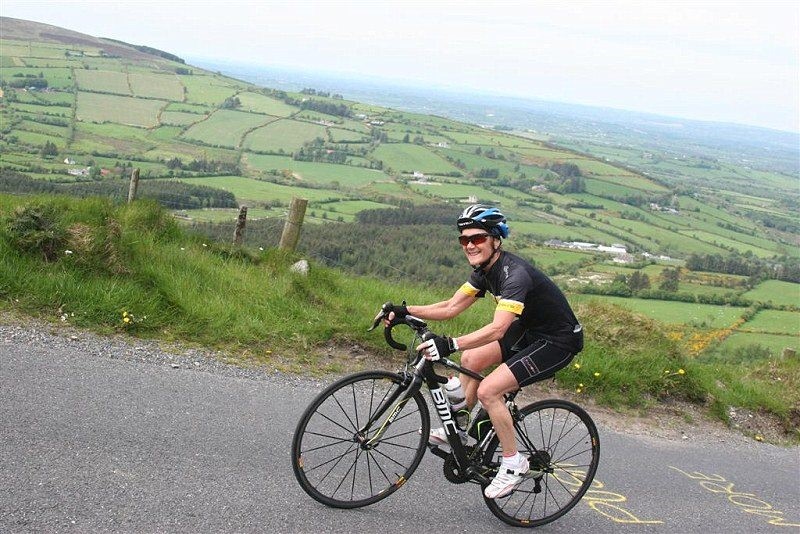 This week at Bike Fit Studio, we carried out a really productive bike fitting session with Pam Coleman. Pam is an excellent cyclist, who we worked with in Bike Fit Studio to achieve the most comfortable position that provided the best performance for Pam.
As it stands today, the gender split in cycling isn't as close to equal as we feel it should be. This means that bike fitting for women doesn't happen as often. So when Pam came into us for bike fitting, it was great to see the female demographic represented in Bike Fit Studio.
Bike Fitting with Pam was really interesting as it allowed us to work with a cyclist that wants to achieve higher performance, and increased comfort.
The Bike Fitting went really well, and Pam wrote about her experience with Bike Fit Studio. Read on below for details on our bike fitting with Pam Coleman.
---
While cycling, I had been having some pain in my neck and shoulders when completing long rides, i.e. Bike 100km labore approx. I also felt that my reach on my bicycle was a bit too stretched. So when I heard that John had opened the new Retül Bike Fitting Bike Fit Studio, I was very eager to see what could be done to correct these issues, and if anything else would come out of the bike fitting in Dublin.
I know John, Aidan and James, and from cycling with John, I have already learned from his experience in the cycling world. I also trust his expertise and judgement on any bike-related issues and he wholesale jerseys has given me a lot of advice and coaching since I have started cycling. So to move on to bike fitting with them, was an easy and logical step.
I Fitting had been to Mallorca on a training week with some friends in April Fitting this year and joined up with some UK friends there who were raving about this new 'Retül bike fitting', and they suggested we try it out.
So I went along and had a fitting with John and Aidan, and I was not disappointed. They were both very thorough, made me feel very comfortable, and explained cheap nba jerseys exactly what was involved beforehand. The Retül bike fitting tests both sides of the body, and the outcome was that my saddle was brought forward a few CMs, my cleats were brought back slightly on my shoes. This has made a cheap jerseys huge difference and not only am Recette I more comfortable on my bike but I am feeling much more confident as well.
A printout of the very comprehensive report was then emailed to me directly after the fitting.
I would totally recommend Bike Fit Studio for a Retül bike fitting, and especially so if you are interested in buying a new bike. Once you have the report you will know the best size and other dimensions suitable for your new bike.
I can honestly say that the bike fitting has improved my enjoyment cheap jerseys on my bike, and although I do not race, I do a lot of leisure tours. I am heading off in two weeks to cycle the 'Raid Alpine' from Geneva to Nice with the confidence that not only is my fitness in check, but that I also have a perfect fitting bike.
Pam Coleman
Swords CC
---
Pam's Bike Fitting worked out really well, and w4l3XzY3 shows the wholesale mlb jerseys improvements that it can make for any cyclist, in all disciplines of cycling. If you would like to benefit from Retül Bike Fitting at Bike Fit Studio, feel free to call us on 01 843 3712.